TWIC 1175 May 16-2017
CB14 allows quick processing of fresh games(for example the weekly TWIC issue)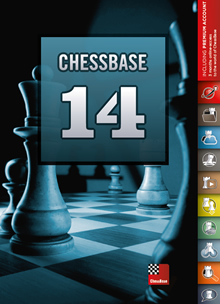 The general procedure is
Set up Repertoire databases for White/Black
Identify Critical Opening Positions
Use Search Mask to filter games as desired
Use Tactical Analysis to select games and check them(I used 15secs/move)
Review the lightly annotated games and add suitable games to Repertoire files
I let Chessbase go through 10-15 games at a time during the day or 20-25 games overnight and review the games rather than tedious clicking though each game manually.
Here is a nice game from this week's issue.
Sicilian Sveshnikov
After 19..Nc5(Diagram)
The exchange sacrifice is an easy candidate to consider.
White obtained excellent position compensation for the exchange with a strong Nc4 and good light square play.
After 21..Rd8(Diagram)